Saxton 4x4 | 25 May 2023
What is the Best Land Rover to Buy?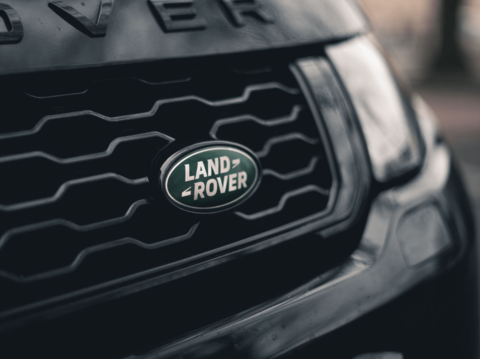 When hearing the word "4x4", an image of a Land Rover instantly pops up in most peoples minds. The muddy wheels handling treacherous roads, the premium interior comfort, the incomparable green logo.
If you're a lover of the outdoors, looking for a car that can handle daredevil weather, or just want a premium luxury SUV with the latest tech, there is a Land Rover out there for you.
Let's go over the best off-road models and help you find the one that is right for your lifestyle.
Range Rover SVR
The Fastest Land Rover
The Range Rover Sport SVR is indeed the fastest model in the Land Rover lineup. The SVR, which stands for Special Vehicle Racing, is equipped with a supercharged 5.0-litre V8 engine producing 575 horsepower. This allows it to accelerate from 0 to 60 mph in just 4.3 seconds, and it has a top speed of around 176 mph. This performance, combined with its luxurious features and off-road capabilities, make the Range Rover Sport SVR a unique proposition in the world of SUVs.
View all Used Range Rovers.

Discovery Sport
Best Land Rover for a Family of 5
The Land Rover Discovery Sport excels as a family vehicle due to its spacious seven-seater layout, accommodating a family of five comfortably with extra room. It's equipped with top-notch safety features and technology for a secure and enjoyable journey. The Discovery Sport's versatile interior adapts to your needs, offering ample storage. Its All-Terrain Progress Control and Terrain Response systems ensure smooth handling on diverse terrains. Fuel-efficient yet powerful, it performs exceptionally on both city streets and country roads. Luxurious yet practical, it provides a sophisticated and comfortable travel experience, making it an ideal choice for a family Land Rover.
View all Used Land Rover Discovery Sports.
Land Rover Discovery
The Best Land Rover for Snow
Big and bold, the Land Rover Discovery is a 4x4 through and through: off-road crawl control and adjustable air suspension are just a few of its off-road capabilities. All motor variants of the Discovery have an 8-speed automatic transmission with four-wheel drive, and the gasoline engine gives the model a towing capacity of 8,201 pounds.
This model made our list of the best 4x4s to drive through snow, and is also our second pick for families who value vehicle space: three rows of available seating make it an incredibly spacious model with plenty of head and legroom. Plus, the heated seats, 8.0-inch rear-seat entertainment and four-zone climate control guarantee that the Discovery will be a family favourite.
View all Used Land Rover Discovery

Credit: https://media.landrover.com/en-gb/vehicle/discovery?page=8
Range Rover Evoque
The Most Reliable Land Rover
The Range Rover Evoque's reputation for reliability stems from its robust build, enhanced safety features and advanced engineering. Its efficient Ingenium engines deliver performance without compromising dependability. With standard all-wheel drive and Terrain Response, it capably handles varied driving conditions, ensuring a smooth and safe ride. High-quality interior materials are designed to last, offering luxurious comfort alongside durability. The Evoque's sophisticated technology, including advanced infotainment and driver-assistance systems, are engineered for precision and longevity. Its comprehensive warranty and service packages further underline its reliability. The Evoque combines Range Rover's renowned strength and style in a dependable, compact SUV.
View all Used Range Rover Evoque.
Land Rover Range Rover
The Best Land Rover for Off-Roading
Unbeatable in interior and exterior styling, the full-size Range Rover is iconic for a reason: heated front seats, four-zone climate control, sophisticated electronic air suspension coupled with a lineup of powerful engines, and leather interiors; it is truly what dreams are made of.
Geared towards the high-end premium SUV range, the Range Rover maintains all the off-road skill while offering stunning speed.
2023 Range Rover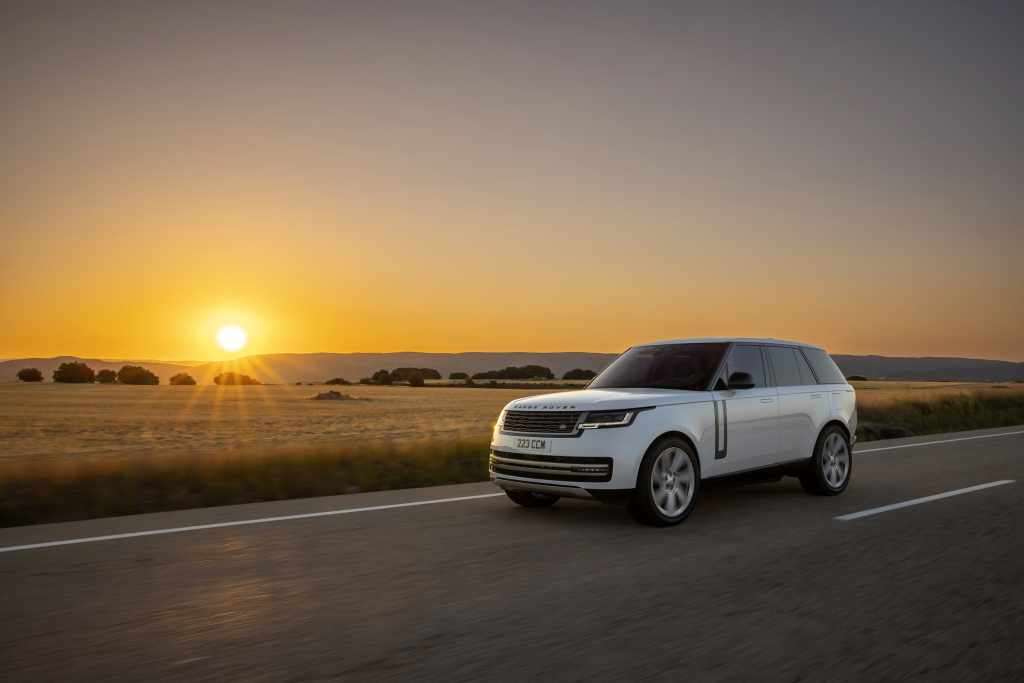 Credit: https://media.landrover.com/en-gb/vehicle/range-rover?page=1
The Most Luxurious Land Rover
The 2023 Range Rover epitomises luxury with its exquisite design, advanced technology, and unrivalled comfort. The interior features opulent, handcrafted finishes and premium materials, such as sustainably-sourced wood veneers and sumptuous leather. The spacious cabin offers executive-class seating and a serene driving environment thanks to its advanced noise-cancellation technology. State-of-the-art infotainment systems, ambient lighting, and climate control enhance the bespoke experience. It's not just about comfort, it offers powerful performance with efficient engines, paired with smooth, adaptive suspension. With its all-terrain capabilities, it ensures a ride as luxurious on off-road trails as it is on city streets. It's truly the pinnacle of the Land Rover line.


View all Used Range Rovers.
Need help finding the perfect Land Rover one for you? Take a look at our range of Land Rover models and contact our team, we're here to help. For more information about electric vehicles or any other vehicles, check out our news page or follow us on Instagram, Facebook, and Twitter.

4.1

(2,000+ reviews)

4.5

(2,700+ reviews)

4.6

(3,000+ reviews)

4

(210+ reviews)