Saxton 4x4 | 04 March 2022
UK Used Car Sales Grew in 2021 for the First Time Since 2016 as Industry on Road to Recovery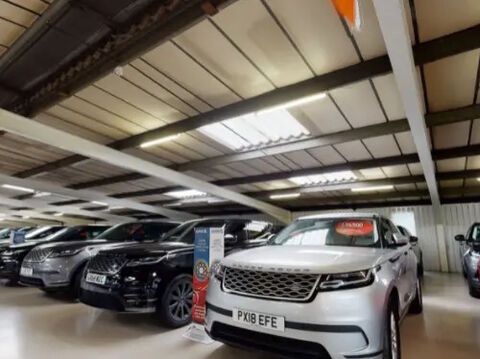 The pandemic and shortages lead to an all time low 2020 but sales are on the rise and used car demand is higher than ever.
UK used car transactions grew by a huge 12% in 2021, the first time it had grown for 5 years with 7.5 million units changing hands, latest data from SMMT reveals.

Latest reports have also shown that one in five second hand cars in the UK now cost more than their new model equivalent, as wait time for new models is now so long and demand for used models skyrockets
The South East, home of Saxton 4x4, was top of the list when it came to number of used car transactions, with over 1 million cars sold in the region.
Overall, the used car market is still down -5.5% on a pre-pandemic five-year average but record sales of used battery electric vehicles (up 119.2% year-on-year with 40,228 transactions) have boosted the sector considerably.



There has also been a 240% increase in Google searches for 'used electric suv' and more broadly, a 16% increase in searches for Electric and Hybrid SUVs.
Eco-friendly SUVs are an ever-growing subsection of the automotive market as demand for the luxury of larger models coupled with the need to go green continues and this hasn't gone unnoticed by large car brands, many of whom have been releasing Electric SUVs recently.
Even with record demand for alternatively fuelled vehicles, 96.6% of all used car sales were still either petrol or diesel models, showing that despite the 2030 deadline, traditionally fuelled cars are still incredibly popular with UK drivers.

4.1

(2,000+ reviews)

4.5

(2,700+ reviews)

4.6

(3,000+ reviews)

4

(210+ reviews)