Saxton 4x4 | 07 August 2020
The Ultimate Guide to Buying a Used Car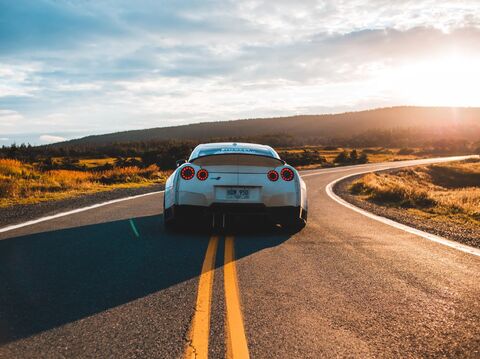 Buying a used car is a great choice when you're looking for a way to save money. Whether you're looking for your first car, a cheap but reliable run around or your dream vehicle, the secondhand market has lots of choice for everyone.
When choosing a used car it can be a daunting task with many prospects to consider. Our guide will take you through the processes and tips to help make buying your used car a walk in the park.
What Do You Want From The Car?

You already know the main reason you're buying your car, you need it to get from A to B but what else are you looking for when searching for that perfect vehicle? Try making a checklist and ask yourself the following questions:
What are the essential requirements that I am looking for? (estate, hatchback, convertible)
Where will I use the car most? (Motorway driving, country driving, city driving)
Do I want a petrol, diesel or electric vehicle?
What boot size am I looking for? (Big enough to fit sports equipment, pushchairs or even the dog)
Once you've asked yourself these questions you'll know what type of vehicle you are looking for and can begin searching.
Know your Limit

You need to know what your financial options are. Whether this means getting your car on finance or paying in full upfront. It's important to know what you can and can't afford as this will help you look around the second-hand car market. It's also important to stick to your budget no matter where you buy your car from.
Where to Buy Your Used Car

It's time to think about where you want to buy your car. There are many options available to you and each has its own pros and cons.
Car Dealership

There are many benefits to buying from a car dealership. If you are looking for a specific make like a Mercedes-Benz, you may be able to find specific dealerships which specialise in selling that particular car. There are also numerous independent used car dealers which have a wider range of vehicles available. When buying through a car dealership your vehicle will likely have a warranty and would have been checked and repaired any major faults. This means your car will be in great condition when you drive away from it.
These are just some of the great benefits that you get from a car dealership. Overall you can get great deals and a good warranty when buying from a dealership.
Private Sellers

Buying from a private seller is a potential risk because if there are problems with your vehicle after purchase you'll have less legal protection. As always it's a case of buying at your own risk.
If you are looking at buying your vehicle with a loan, you'll have to arrange this yourself as private sellers don't offer the option of finance. You'll also have to make sure that you've taken a good look at the car and note any scratches, dents and marks on the car as this could be an indication of previous damage or crashes which could lead to more problems further down the line. It's rare that private dealers do inspections on the car so you'll have to do one yourself.
Age and Miles Are Important

Cars depreciate when they first leave the lot. So buying a brand new car might seem like a good idea but will drop value the moment you drive it away. This is why buying a car over a year old will be cheaper than buying new yet it should still be in great condition. A formula to follow is miles + years. For example, a car should do an average of 10,000 miles a year but it depends what the wonder does for a living. Let's say a car is 3 years old and has done over 100k miles. It's likely the car has been used for long motorway driving or has been used a lot for smaller journeys. A car in this condition is best left alone as it may have a lot of future issues. A car which may have only done 25k after 8 years of ownership may also have its own set of problems as it could have been driven to cautiously and the brakes may be worn down. Look at each car individually and make sure you check over the car thoroughly through a test drive.
How Safe Is Your Potential Car?

You've found your dream car but you'll want to make sure that it's safe. There are a few things that you can do to make sure that your car is as good as it looks from the outside.
Take It For A Test Drive

Get to know your car better by taking it out for a thorough test drive. Test drive the car in various surroundings. Check the brakes, clutch and steering as they are the most critical elements of your car. If something doesn't feel right, walk away.
Look Under the Hood

Lift the bonnet of your car and look for any potential leaks. Check the oil levels with the dipstick and if the levels look low, ask the seller to fill it up. This way you'll be able to tell if there is a leak as the oil should stay level.
Follow this check by running the engine for 5-10 minutes. Whilst this is happening walk around to the back of the car and check for water or smoke that might be coming out of the engine. If you see any, this could be an indication of a major issue.
You can check your car on the RAC Vehicle Inspections website which will allow you to make sure the car you walk away with is the perfect car.
The most important thing to remember when buying a used car is to not buy the first car you see and look around at the best options. We have a wide range of used vehicles online and in our showroom. Get in touch with one of our advisors for more information about our prestigious cars.

4.1

(2,000+ reviews)

4.5

(2,700+ reviews)

4.6

(3,000+ reviews)

4

(210+ reviews)