Saxton 4x4 | 28 April 2020
Tests reveal the best and worst vehicle infotainment systems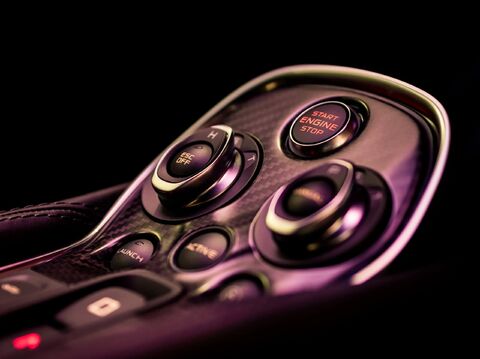 How infotainment systems were compared

Exactly how do you test vehicle infotainment (a blending, or portmanteau, of the words "information" and "entertainment") and air conditioning systems?
Well, two What Car? testers familiar with the 20 different models, were filmed carrying out six common actions that drivers perform while travelling.
Six infotainment and ventilation system tests:
Adjust the temperature control by two degrees
Boost the fan output by two levels
Zoom out to see the entire sat-nav route map
End route guidance
Change the radio from Virgin Radio DAB to BBC Radio 4, by navigating the list of available stations
Use voice control, on compatible models, to ask where the nearest fuel station was
The recorded footage was then reviewed to time how long the driver needed to shift their eyes from the road to focus on the touchscreen or dial and perform each function.
What were the findings?

Vehicles with touchscreen heating and cooling controls, rather than physical dials or switchgear, could take twice as long to operate. On the most distracting system, the tester spent four times longer zooming out of the sat-nav view using their fingers, versus a vehicle with a rotary dial. It was also discovered that it is beneficial to have multiple ways to interact with the car, for example using voice and gesturing, as well as physical buttons and a touchscreen.
Which manufacturers have the best/worst infotainment systems?

The control set-up from the MG ZS EV finished last, with a score of 12/30. The Fiat 500X, Skoda Citigo-e iV and Peugeot 508 SW claimed the next three bottom places.
Jaguar's Touch Pro Duo scored a respectable 21/30, with the reviewers stating that the heating system was intuitive to operate without much attention required. The guidance was also described as easy.
The top four spots were secured by prestige vehicles. Audi's Virtual Cockpit Plus snagged fourth place, with 26/30, earning the label of the most responsive touchscreen available in process. The voice control was able to comprehend natural speech readily. The Porsche Panamera Connect Plus and Communication Management system grabbed third place, with 27/30, it was described as highly responsive and straightforward to operate.
Analysts ranked the Mercedes-Benz infotainment screens next, with the testers summing it up as an impressive product.
Finally, BMW's iDrive system was given the crown of the least demanding system to use while driving. With distracted driving making up 15% of total road incidents in 2018, it's more important than ever to pick a car that aids your attention on the road and has a non-complicated interface.
WhatCar? Editor, Steve Huntingford gave this advice to car buyers: "The best systems provide physical buttons and voice control, while those that are most distracting have sluggish touchscreens and require too many steps to carry out commands."

4.1

(2,000+ reviews)

4.5

(2,700+ reviews)

4.6

(3,000+ reviews)

4

(210+ reviews)