Saxton 4x4 | 29 June 2020
Range Rover Sport SVR vs Lamborghini Urus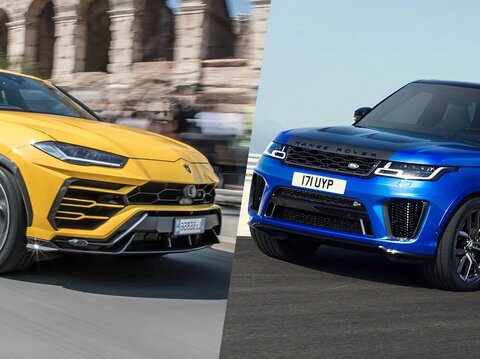 The realm of luxury SUVs has been taken to new heights with the emergence of performance-oriented models that challenge the conventions of what an SUV can achieve. At the forefront of this evolution are two behemoths: the Range Rover Sport SVR and the Lamborghini Urus. Both vehicles promise not only the expected comforts and technologies synonymous with their brands but also adrenaline-pumping performance metrics that rival some of the best sports cars in the world. In this blog post, we dive deep into the heart of these machines, dissecting their strengths and weaknesses, and ultimately asking the question: Which one reigns supreme?
Range Rover Sport SVR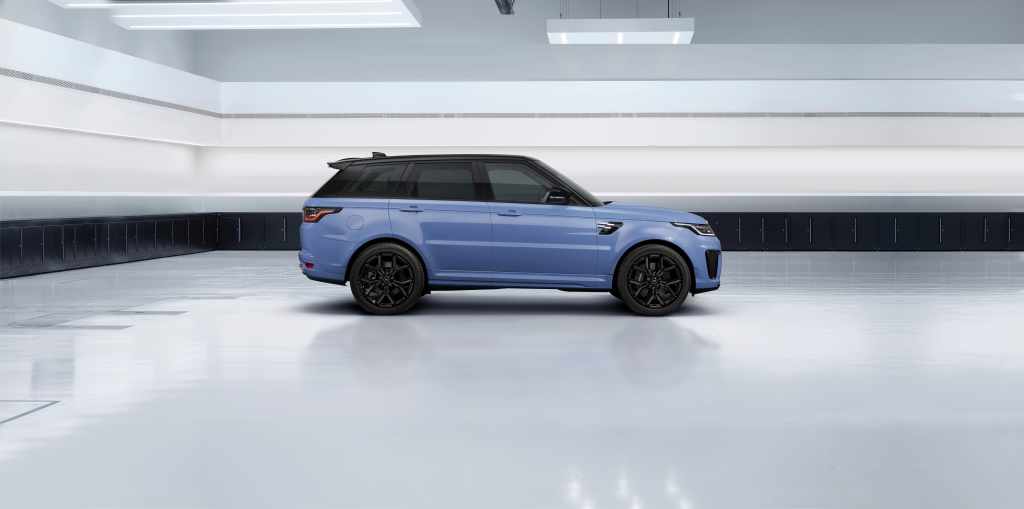 Credit: https://media.landrover.com/en-gb/vehicle/range-rover-sport-svr?page=1
The SVR, or Special Vehicle Racing, Range Rover Sport is a hotter version of the already performance-oriented SUV. It's available with a monstrous 5.0-litre, V8 petrol engine that has a supercharger and churns out a thrilling 575hp. Torque measures 700Nm, meaning you'll be able to blast from a standstill to 60mph in a mere 4.3 seconds. Or to put it another way, that's as fast as a Caterham Seven Superlight R300 SV or a 2001 Ferrari 360 Modena F1 Spider. For a large, luxury 4x4, the performance is mind-boggling and utterly impressive.
Flat out, you'll be travelling 176mph, in the right conditions of course. The SVR has re-engineered suspension to improve the ride dynamics and handling, which are configurable.
Michael Van Der Sande, Managing Director of Special Operations at Land Rover, said about the special vehicle, "the Range Rover Sport SVR, the world's most capable performance SUV, combines incredible performance with an unforgettable soundtrack.
The Range Rover Sport can be fitted with many options, including an exterior carbon fibre composite bonnet, which can be painted body colour, or left in a naturally contrasting carbon black.
The SVR has all the latest passenger comfort and many driving aids, and it retains off-roading abilities, with a Grass/Gravel/Sand/Snow mode, an advanced traction control system and raisable air suspension delivering solid performance off the tarmac.
According to company representatives, this is the fastest Land Rover/Range Rover ever produced.
Lamborghini Urus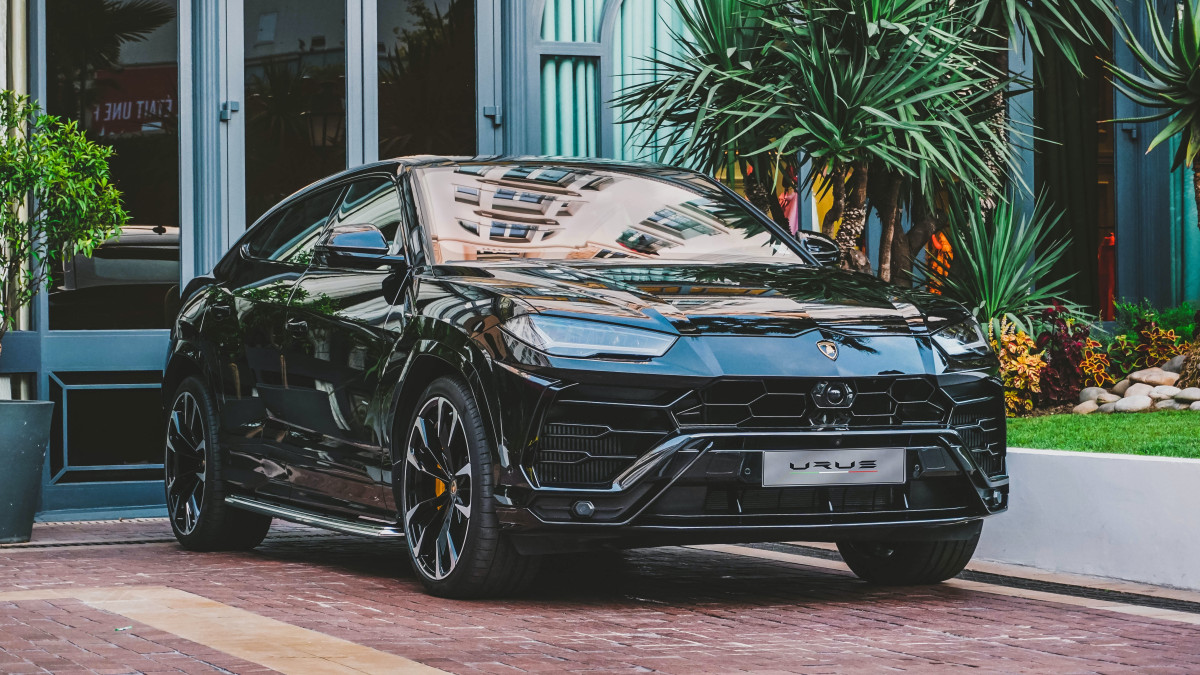 Credit: https://unsplash.com/photos/hVld5nXY-Ok
The Lamborghini Urus looks completely different to the SVR, with a more edgy and daring design. Under the bonnet sits a 4.0-litre, twin-turbocharged V8 petrol engine. Power output measures 640hp and the torque, a staggering 850Nm! It is therefore more powerful and torquey than the SVR, and it will outpace the SVR in a drag race to 60, with a time of just 3.6 seconds. To put that in perspective, it is as quick as a 2016 BMW M4 GTS or a Ferrari F50! A Urus will also continue to 190mph, where the SVR ceases accelerating at 176mph.
Furthermore, the Lamborghini Urus not only distinguishes itself through sheer power and speed but also with its unique driving dynamics. The Urus boasts an advanced adaptive air suspension system which can raise or lower the vehicle depending on driving conditions, ensuring optimal performance both on and off the road. Additionally, Lamborghini's ANIMA Selector offers a range of driving modes, allowing the driver to customise the vehicle's behaviour from the most aggressive 'Corsa' mode to a more sedate 'Strada' setting.
Inside, the cabin exudes luxury and sportiness. A digital dashboard, state-of-the-art infotainment system, and premium materials all come together to provide both the driver and passengers with an unparalleled experience of comfort and tech-savvy sophistication. The hexagonal design theme, a nod to Lamborghini's heritage, can be seen in the air vents and other details throughout the interior.
Which one is better? The SVR or the Urus?
If you were wanting to play Top Trumps in real life with your friends, the Urus. It is considerably quicker, it was wowy looks and really stands out as something different. It is the world's fastest SUV. It might not look like it, but the Urus also has a surprising off-road ability and will readily tackle rocks, sand, gravel, ice and even snow. The Urus is also a less obvious alternative to the Range Rover.
However, if you were more interested in a car that doesn't gather too much attention and will happily function as an everyday vehicle, the Range Rover Sport SVR tops the Urus there. It's more conventional and less likely to draw a crowd in a car park. The Range Rover Sport SVR exudes a sense of understated luxury. While both vehicles command a presence on the road, the SVR's design is more discreet, blending seamlessly into both urban and rural landscapes. This makes it a perfect choice for those who appreciate subtlety and sophistication without ostentation.
Looking for your next SUV? Check out our stock of large, medium or small 4x4s, we're sure we'll have something for you!

4.1

(2,000+ reviews)

4.5

(2,700+ reviews)

4.6

(3,000+ reviews)

4

(210+ reviews)