Saxton 4x4 | 20 February 2019
Paint Protection - Is It Worth It And What Are The Options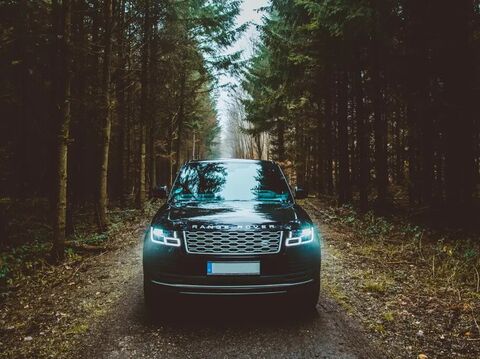 Here are two methods for keeping your high-end vehicle's paintwork in near factory condition.
Polish

Car polish has been used for years to restore lustre to top coats. Polish is actually made up of minuscule abrasive particles that resurface the top substrate of paint, removing contaminants, scratches, swirl marks and other detritus from the paint, creating a deep shine. One well-known brand is Autoglym, which has won awards from professional detailers and even has a Royal Warrant mark, meaning it is supplied to the households of Her Majesty The Queen
Polish isn't aggressive and is safe for DIY use. Just ensure you apply it onto clean, dry paintwork, out of the direct glare of the sun. Once buffed off, you'll notice an immediate difference. A major downside, though, is you'll need to re-polish the paint every few months or so, depending on use.
It is advisable to take the extra step of waxing the vehicle, which helps create an even glossier look and encourages water beading, helping keep the paintwork looking cleaner for longer. It'll also offer some protection against exposure and prevent debris from adhering to the paint's surface.
Ceramic coatings

Ceramic coatings are like taking wax and polish to the next level. They create a more resilient, clear, sacrificial paint protection layer. Ceramic coats are hydrophobic, meaning they actively repel water, helping your bodywork stay cleaner for longer.
Ceramic coatings will also protect the underlying paint surface from salts, tree sap, acid rains and UV which all can damage and even cause pitting of the upper substrate. This is achieved using nanotechnology, literally working at a molecular level. It isn't just buffing out scratches, before smearing on a thin layer wax that lasts only a few washes.
Saxton 4x4 is a GardX Vehicle Protection System approved dealer. Using this two-stage, multi-award-winning product, we can seal the paint with an initial coating, before adding a second protective layer that bonds to the first. It is tough enough to resist exposure to flames, UV radiation (which can cause paint colours to fade and degrade) and abrasion. It is especially important as manufacturers switch over to environmentally-friendly paints for legislative and health reasons. These formulas can be particularly vulnerable to oxidation and colour loss.
Going down this route creates a deep, showroom finish and could mean you never have to polish your vehicle ever again! That alone is a huge time saver. GardX is rated as "great" on Trustpilot by customers and was founded in the UK back in 2003. Enquire about protecting your vehicle with GardX now, or read customer testimonials on the GardX website.
Saxton 4x4 can also supply GardX interior protection products, that prevent stains from liquid spillages, enabling easy cleaning of your passenger compartment. Additionally, using GardX's Glass Guard, your windows can be made to shed water, improving visibility and maintaining window cleanliness.

4.1

(2,000+ reviews)

4.5

(2,700+ reviews)

4.6

(3,000+ reviews)

4

(210+ reviews)