Saxton 4x4 | 31 March 2020
In-stock cars experiencing higher demand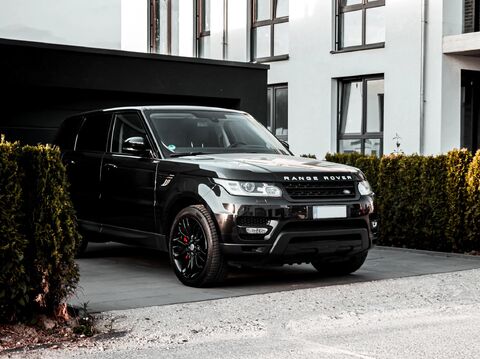 By polling 440 drivers, Carwow discovered that four fifths of its website visitors would rather purchase a pre-built vehicle already on a dealers forecourt, as opposed to ordering one from the factory. That was especially true if it meant placing an order directly to the car factory would result in delivery delays.
These figures are very interesting. From them, we can tell that buyers are still eager to purchase a vehicle, but are willing to forgo tailoring a new car to their exact specification preferences.
The findings also reveal that consumers do not have complete faith in the new vehicle supply chains, as a result of the current on-going international health situation.
This sentiment was backed up by Carwow's Director of Operations, Hasan Nergiz. Mr Nergiz explained that the car manufacturing process is both "multi-faceted" and "very complex", relying on globally distributed facilities.
He went on to say that one car model might involve, on average, "more than 300 different suppliers worldwide and, as each part is essential, that means all factories globally need to be back working to full capacity for car production to restart".
A quarter of the respondents understood they would face a six-month wait from some car makes, while 9% were looking at a wait of over a year. Almost a fifth of those surveyed expected to be able to receive a new car delivery in under six weeks.
Options for car buyers

While it is true that car manufacturers and their franchised dealerships have "several" months worth of new vehicle stocks, do not overlook high-quality pre-owned examples, like those in our inventory. We have over a thousand premium marque vehicles, with dozens of different brands in stock. We offer extensive financing options and partner with multi-award winning schemes like the RAC Dealer Network Approval initiative and the AA's Dealer Excellence Awards.
We also undertake a 144-point vehicle quality inspection checklist and provenance verification for peace of mind. Currently, we are running a flash sale promotion, with up to £5,000 off select vehicles, with free delivery and low finance rates of 3.9% APR.
If you're looking for a particular prestige model, fill out our enquiry form here.

4.1

(2,000+ reviews)

4.5

(2,700+ reviews)

4.6

(3,000+ reviews)

4

(210+ reviews)