Saxton 4x4 | 06 March 2020
0% Electric company car tax explained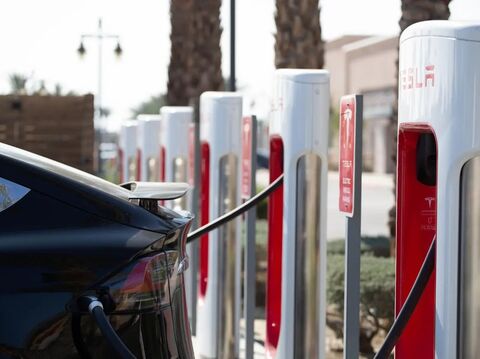 Zero company car tax for electric vehicles

After a review of company car tax rates, the government has decided to reduce taxation by 2% for most vehicles registered after April 6 2020. That means from 2020 to 2021, electric vehicles bought as company cars will carry no Benefit-In-Kind (BIK) tax.
For company car drivers who already bought or leased a battery electric vehicle prior to April 6, chancellors are extending the initiative to retrospectively include those models too.
The government hopes this move will create a shot in the arm for zero-emission vehicles. With a surge in sales figures, the economy stands to benefit. Businesses can claw back the money against their corporation tax bill, while the automotive industry in the UK will record higher numbers.
How much could I save?

A not insignificant sum can be saved if you opt for an EV. The 2019 system worked like this:
You multiplied the BIK band rate of the vehicle you're buying against the percentage charge. For example, suppose you wanted to purchase a 2019 Tesla Model S Long Range. This vehicle had a P11D of £82,135. With a 16% charge, that resulted in a BIK of £13,142.
Depending on the taxation band you fit into, you would have either paid £2,628 at 20%, or £5,257 at 40%.
Will the tax cuts last forever?

For 2020 to 2021, the bill is zero. For 2021-2022, the rate rises to 1%. On the above Tesla example, those in the 20% bracket would pay £164 benefit tax, while those who qualify for 40% tax would need to outlay £329. Those still represent substantial savings!
How do EVs compare to internal combustion vehicles?

The range of electric vehicles has always been a concern for buyers. However, EVs like the Model S boast a range of 379 miles on one charge. Tesla's Superchargers can restore 133 miles of range in just 15 minutes of charging. The Jaguar I-Pace, all-electric SUV, travels up to 292 miles on a single charge.
With Department for Transport statistics revealing the average car trip is 6.6 miles, electric cars are increasingly becoming a practical and realistic choice of vehicle for everyday commuters.

4.1

(2,000+ reviews)

4.5

(2,700+ reviews)

4.6

(3,000+ reviews)

4

(210+ reviews)